Our Quality and Accreditation Achievements
The assurance of quality is fundamental to all the work undertaken by the Watershed Claims Services team. Everyone within Watershed understands the importance of following strict quality procedures and our customers ultimately benefit from the high standards of service we are able to deliver.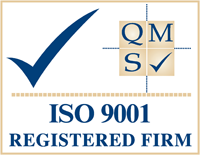 We are ISO 9001 accredited. ISO 9001 is the internationally recognised standard for the quality management of businesses and proves our ongoing commitment to quality in everything we do, from our customers to our desire to continually improve efficiency. Our accreditation demonstrates that our quality management system used in our day to day case management satisfies the rigours of an independent, external audit.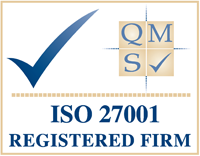 We attained ISO 27001 accreditation in 2011. In order to achieve accreditation Watershed underwent a stringent assessment process, which scrutinised our abilities in key areas of information security. Attaining the internationally recognised ISO27001 standard in information security means that our customers and all parties to our investigations can be confident that their information is secure and protected.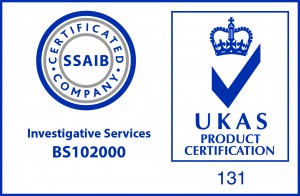 As part of our commitment to our clients and the industry, we were one of the first companies to receive the BS102000 accreditation. We uphold the highest standards in the provision of investigative services.
Apprenticeships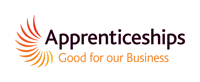 Watershed Claims Services is very proud to have started its Apprenticeship scheme in 2011 in partnership with National Business College.The apprentices have benefited from learning while they work as well as gaining a qualification. The scheme is proving very successful. We would recommend Apprenticeships to any organisation.
One of the key factors is that by completing the course each participant gains a formal qualification, which is accredited by the City and Guilds NVQ scheme. We pride ourselves on recruiting the best people in the industry and by providing an Apprenticeship scheme we can ensure those staff stay with us and we develop their talent.